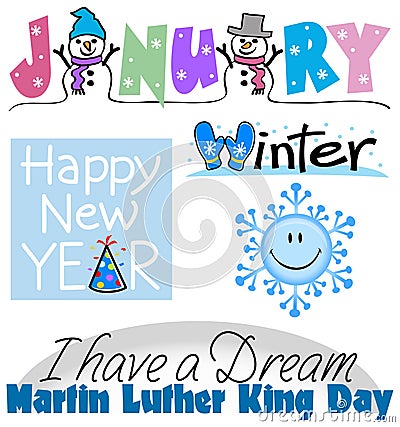 Hi readers,
This is my first end of the month update post! And yes, I know its a bit over due now, but for some reason I thought it was the 31st January on Sunday and thus had another day to write, when actually it was on a Saturday! So, I did gather my photos and half start writing and then I just got thrown into doing other tasks and have now only just be able to come back to try and finish/post this up. Anyway, I decided the easiest way to do this would be to divided things up into different sections and just write a paragraph or so about them. So, here it is.
Books
I'm currently reading all the above books; Little Women, Cloud Of Sparrows, The Mammoth Book of Best New Horror Volume 22 and The Kick-Ass Writer. Which I know is bad because I'd probably have more chance at finishing at finishing just one then all of them! However, I started reading Little Women on my Kindle and because I read mainly before I go to sleep, having to read off another screen when I've spent all day starting at one or more, is just getting to me. That's why I started on Cloud Of Sparrows, which has surprisingly turned out to be a very interesting book. I started the New Horror book some time last year and having been dipping in and out of the collection of short stories ever since. It's good way to get me in the mood for writing my own, when I need it. The last book was one I got for Christmas and I've been attempting to read it for further inspiration, it sits on my desk along the Horror one. I'll be reviewing all of these in the future, though I'm not stating any dates right now.
Writing
As well as writing a daily short story every day for my sister blog The Story Files on Wordpress, I've been working on my novella Church and chapter 3. I had some difficulty writing a fighting scene and have had to ask a number of different people for advice. Which is not like me, but I knew it wasn't right, but I didn't know what to change. They offered me just what I needed and I was able to go back and edit the chapter. It's now ready to be published in a few weeks time. For those of you that don't know about it, Church is the story of Blaze, a warrior angel who has become trapped on Earth, though he doesn't understand why. I've included the link below if you want to check it out. The image is one I used for chapter 2, by the way. I've not been doing anything else right now, though I am currently trying to get ahead in writing short stories to free up some more time for when I'm away and also for writing chapter 4. Feel free to check out my short stories.
https://thestoryfiles.wordpress.com/category/church-novella/
Work
I've a paid job now! I work as an activity supporter at my local youth center, where I've been volunteering for the last two years. I only do one day a week right now, but hopefully that'll increase soon enough. So, I help to run and I run my own arts and crafts sessions and I work with 8-12 year olds. We make things like the pen holders below, felt toys and scent pouches. As well as drawings and other paper things. I'm currently leading a recycling project right now and plan to make other things out of cardboard boxes and tubes. I really am enjoying my job because its something that allows me to have a good level of freedom and to be myself. It also meets my creative needs and allows me time to write as well. I'm also mega happy to have finally found a job!
Music of the month
I've been listening to a lot of music this month, though most of it is the normal things I listen to whilst writing such as 12 Stones and Five Finger Death Punch. There's something about their music that just inspires me and helps to to write. I also like listening to a lot of different natural sounds like the fall of rain, burning fire and wind sounds. It helps to relax me and allows me to focus more on what I'm working on because it blocks everything else out and the noise is a constant thing. I've been listening to a lot of Bon Jovi too recently. Not sure why, but it's phrase I'm going though. I'm also branching out into some new music, so i might give this section a more closer look next month.
General/home
I'm currently doing a teaching course, which is the PTLLS one. It'll mean I can teach choice subjects in anywhere but a school/college. I'm not sure what I'm going to use it for right now, but its a good step on the teaching ladder, plus some of the skills I'm getting are useful in my job right now as some aspects of that does involve teaching. I've got some essays to get writing though and they are proving hard to do. Sure I'll get there soon enough though.
I've been making a teddy bear out of an old pair of denim jeans, but he so didn't turn out like the pattern and I've not finished him yet. I'm not too keen on him actually and I've made better things. Though it seems I'm good with felt but not much else! I guess I'm still a novice at all this sewing and creating though and its going to take more time to learn the skills and remember what I've to do. I'll try and carry on, but finding any spare time at the minute is getting harder.
Lastly, I've been looking forward to it snowing, but so far we've not had a lot and its not stuck around! I do love the snow, but I don't like going out in it because of all the difficulties. I'm still hoping it'll snow more soon though. Maybe next time I write, it will have snowed some more? Anyway that's the end of this month's update. Here's one of my dogs, Sindy, enjoying the snow in my back garden to end things on.
January poster, http://www.dreamstime.com/illustration/january.html
Book covers, author's own
Abandoned St Etienne Church, France, http://imgur.com/owSErIU
Tin can pen holders, http://diyandcraftsideas.com/diy-crafts/how-to-design-and-make-diy-pen-holder/
Album covers, author's own
Jean Bear, author's own
Sindy dog in the snow, author's own